Corporate Options
Here at Boxed Indulgence we also cater to the corporate market.
Whether you require a small Thank-You gift or a Deluxe Gourmet Hamper then we can sort it all for you.
Please contact us on gourmet@boxedindulgence.com.au to discuss your needs
Our Corporate Customers

Busselton Toyota has been a loyal supporter of Boxed Indulgence from the beginning and thank them for choosing to support local suppliers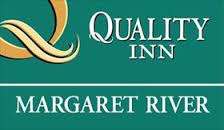 We are proud to supply the Quality Inn Margaret River with all their mini bar requirements. And this includes the Willow Grill Restaurant as well.